NEWS
Appoint of new chairperson
September 1, 2022
Japan NGO Center for International Cooperation (JANIC)

As of August 24, 2022, Masaya ONIMARU, founder of Terra Renaissance, has been appointed to serve as chairperson of JANIC. He will succeed Keisuke MOTOKI, Co-Founder of KAMONOHASHI PROJECT, who has held the chairperson role since 2019. Ruiko MONDA, president of AIDS Orphan Support NGO PLASS, has joined as Vice President.
In order to become an organization that is truly needed by society and to realize our vision and mission, JANIC has been undergoing organizational reform since this April, and we discussed the direction of the organization with our members at the general assembly held in June. Under these new executives, we will strengthen management led by the secretariat, we redefine the value of the organization, reform in operation, business, and finance, and further promote the discernment of JANIC's role in today's society.
As we approach our 35th anniversary, we ask for the continued support and cooperation of our members and other stakeholders as JANIC enters a major transition period.
Board
●Chairperson
Masaya Onimaru Founder, Terra Renaissance
●Vice Chairperson
Ruiko Monda President, AIDS Orphan Support NGO PLAS
Yuichi Tanada Chief Executive Officer, Plan International Japan
Yuka Iwatsuki President/Co-founder, Action against Child Exploitation
●Trustees
Akiko Sato Deputy Secretary General, Human Rights Now (HRN)
Daichi Konuma Co-Founder and CEO, Cross Fields
Eri Yamamoto Secretary General/Country Director for SVA Afghanistan office
Hideki Wakabayashi Director, THINK Lobby, Japan NGO Center for International Cooperation (JANIC)
Kanae Kuwahara President, Fieldshift Ltd.
Koichi Kaneda Senior Specialist, ESG Promotion Department, NTT DATA Corporation
Koji Yamauchi Senior Coordinator / Co-Founder, ETIC.
Mariko Kinai National Director, Board of Directors, World Vision Japan
Masaaki Ohashi Co-Chair, Japan Civil Society Network on SDGs(SDGs Japan) 
Noboru Hayase Chairperson, Osaka Voluntary Action Center
Noriko Atsuta Deputy Executive Director, Japan Asian Association & Asian Friendship Society (JAFS)
Ryoya Tasai Founder, International Cooperation Salon
Tokiko Ito Secretary General・Director, Japan International Volunteer Center
Yoji Nagahama President, Mojo Consulting LLC
Yosuke Nagai CEO, Accept International
●Auditor
Miki Ikeda Certified Public Tax Accountant (CPTA), IKEDA CPTA Office Tokyo
Hiroaki Sekiguchi President, SEIEN
Message from new chairperson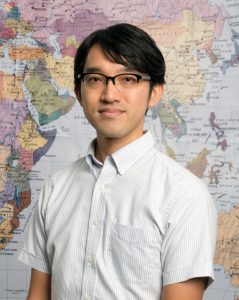 In today's rapidly changing society, we will continue and develop the reforms we have made to evolve into an organization that can truly fulfill its role as a "collective" of civil society organizations, always asking ourselves what role we should fulfill.
Based on our slogan "Maximize the power of NGOs", we will thoroughly support our regular members and other Japanese civil society organizations in achieving their missions.Because we believe that each and every civil society organization, fulfilling its potential to the fullest, is a sure path to the realization of a peaceful and just global society.
Furthermore, we would like to bring together the "wisdom" for solving social issues that has been nurtured and accumulated in the field where each civil society organization is active, and present it not only to civil society organizations, but also to other sectors and the youth who will lead the next generation.
Finally, JANIC intends to deepen its involvement to promote solidarity with civil society organizations in Asia and to help Japanese civil society contribute to shaping a world where freedom and democracy are valued, based on the voices and wishes of local people.
In order to realize these wishes, we will deepen "dialogue" and "solidarity" with our regular members, civil society organizations such as regional network NGOs, and various sectors. We appreciate your understanding and support for JANIC's process of change in the future.

●Masaya Onimaru-Short Biography

Masaya Onimaru is the founder of Terra Renaissance, a Japan based NGO dedicated to world peace. In his last year of college, he visited Cambodia for the first time and learned about the prolonged landmine problem. He began giving lectures about landmine victims, believing that "all the movements start with raising awareness". Four month after the Cambodia visit, he founded Terra Renaissance with the goal of realizing a society in which all life is secure. The organization provides support for landmine and unexploded ordnance clearance in Cambodia and Laos, assistance for rebuilding livelihoods in landmine-buried areas, and assistance necessary for former child soldiers and conflict victims in Uganda, Congo, and Burundi to become self-reliant. In 2022, he was appointed Chairperson of JANIC, a non-profit organization with approximately 140 member NGOs. As a new leader, he aims for social change through "dialogue" and "solidarity".