NEWS
Dialogue between Japanese CSOs and OECD DAC reviewers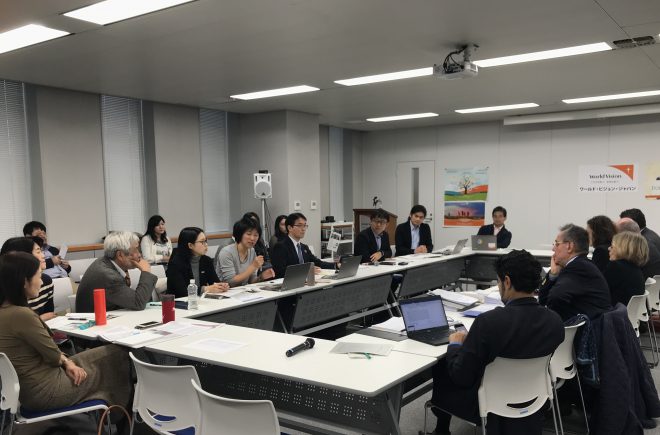 We, Japanese CSOs, held a dialogue with OECD-DAC review members (EU and Italy) on the strength and challenges of Japanese ODA, on 28 November 2019.
Before the dialogue, we had a study session with Japanese CSOs to review the effort of the development cooperation by Japanese Government and prepared policy recommendations. Some of the recommendations are;
1. Japan's ODA should focus on the poverty reduction and the fair distribution, rather than the economic or quality growth.
2. The legislature (Parliament) should be more involved in ODA policy, through the enactment of the "Basic Law on ODA" and the establishment of the "Ministry of International Cooperation".
3. Japan's ODA should increase grant aids for the social development, rather than loans for constructing huge economic infrastructures.
4. Japan's ODA should safeguard human rights and prevent environmental degradation, and align with Paris Agreement, when implementing ODA, especially in the Asian region.
5. Japanese Government should achieve the internationally-agreed target of "0.7% of GNI for ODA", and commit to Grand Bargain on humanitarian assistance, and strengthen multi-stakeholder dialogues, especially citizens' participations.
We keep advocating towards the final report, which will be out in June 2020, and hope that those recommendations will be reflected
Please find the full report here (PDF:961KB). 
Contact
Japan NGO Center for International Cooperation (JANIC)
janic-advocacy@janic.org  03-5292-2911