NEWS
C7 Japan Communiqué handed over to PM Kishida
On the 12th April, ten representatives from global civil society visited the Prime Minister's Office, where they presented the "C7 Communiqué" to Prime Minister of Japan, Fumio Kishida. The Communique had been compiled by the "Civil 7" official engagement group, which serves as a unifying platform for civil society organizations from around the world.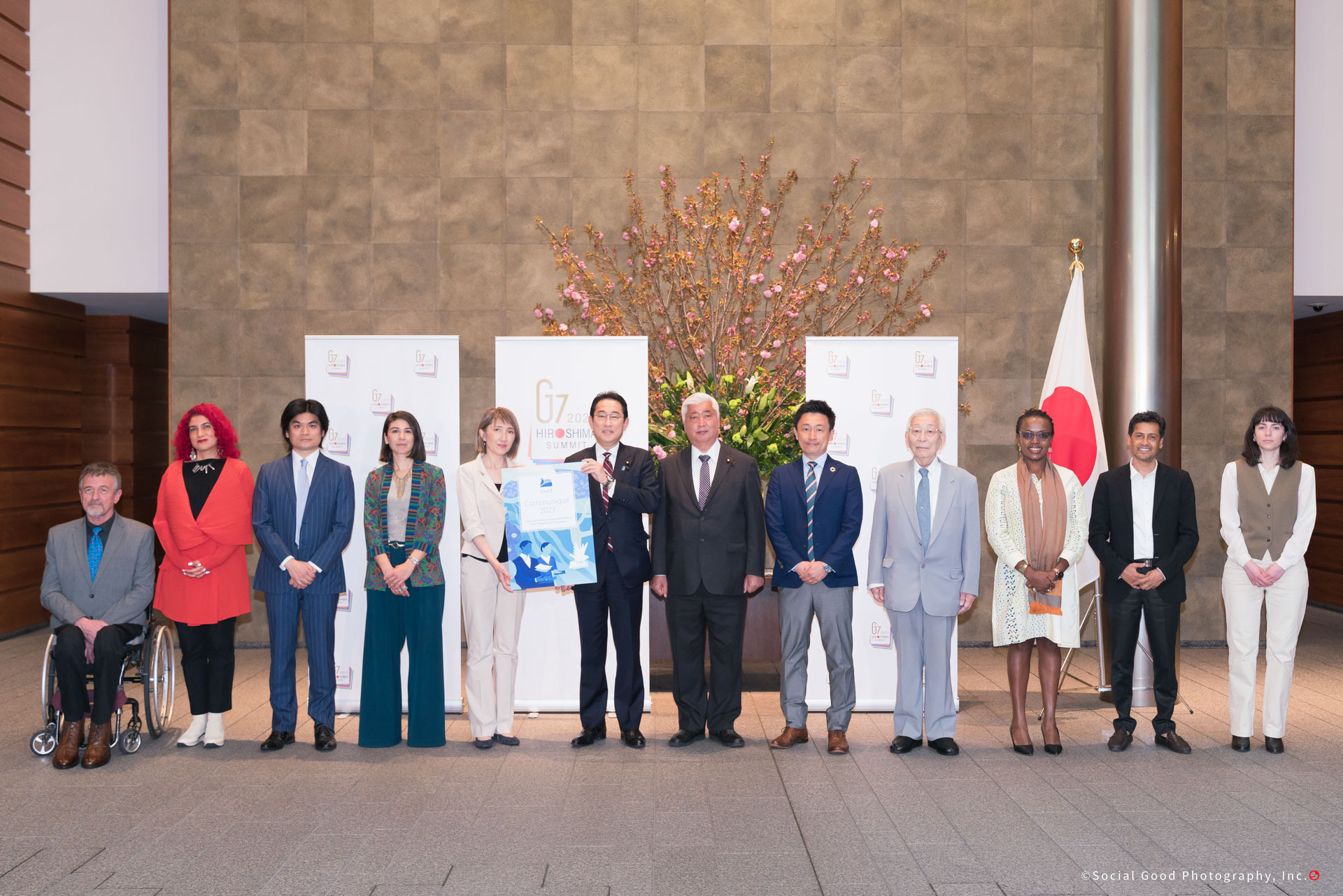 The Communiqué is a comprehensive document that comprises specific policy proposals pertaining to a range of critical issues, including the environment, economy, health, humanitarianism, human rights, and nuclear disarmament.
Subsequently, the group convened a press conference, where they elaborated on the concrete policy recommendations of each working group, while also conveying a message to Prime Minister Kishida and the leaders of the G7 nations.
C7 Communiqué 2023 Design and Implement Sustainable Policies for Peace, Prosperity, and Transparency
Contact
C7 Secretariat*:
Japan Civil Society Coalition on G7 Summit 2023
c/o Japan NGO Center for International Cooperation (JANIC)
Mail
URL: https://civil7.org
*The C7 (Civil 7) is one of the official engagement groups of the G7 and represents positions from the international civil society. The Japan Civil Society Coalition on G7 Summit 2023 has been coordinating the C7 process, as the C7 Secretariat.